Prefinished Solid Core Wood Doors
We provide prefinished architectural grade wood doors that are built with traditional solid core construction components. Prefinished wood doors are available in various species and can be pre-machined to accommodate almost any hardware application. Doors are environmentally friendly w/ Zero VOC emissions – from LEED-certified manufacturers.
1-3/4" Thick, Solid Core Construction
Eliminates the issues of a field finished door - Save time and money!
UV Technology cured system provides high quality and durability
Intended for interior use only
*includes double bevel, hinge and single bore lock preps
CONFIGURE & GET PRICE
Specifications: 5 Ply construction. Meets or exceeds industry standards of WDMA I.S.1;
Thickness: 1-3/4" Only
Maximum Sizes: Width – 4'0″ — Length – 8'0″
Core: 28-30lb particleboard – ANSI A208.1 Grade LD-1
Stiles: Matching Hardwood; Width = 1" Nominal, 13/16" Minimum after prefit size
Undercut: 3/4″ Standard
Machining: To Specification
Lites and Louvers: To Specification
Acoustical Rating: 32 STC Operable
Fire Rating: Non-Fire-Rated (Optional 20-Minute Fire Label) – See Fire-Rated Wood Doors for Mineral Core 45-90 Minute Rated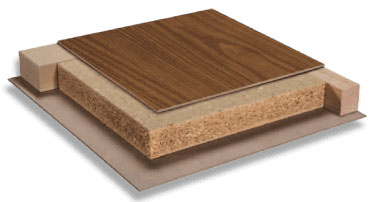 Quick Ship Clear Finishes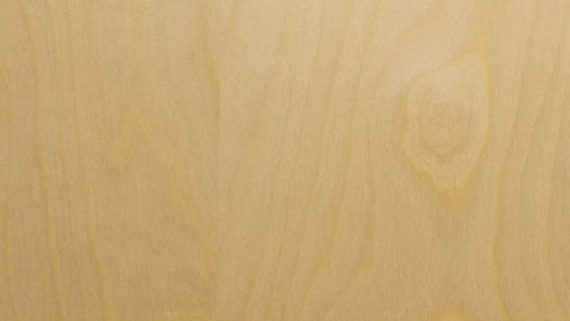 Clear Rotary White Birch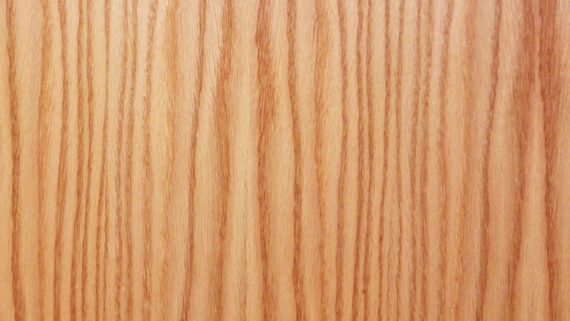 Clear Plain Sliced Red Oak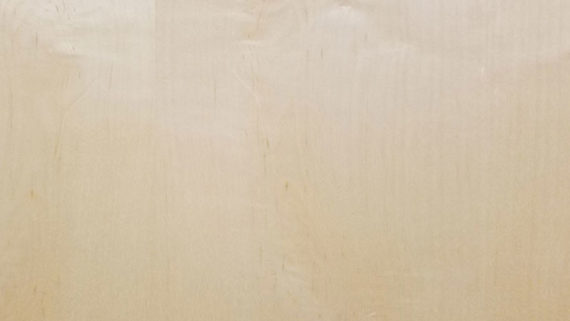 Clear Plain Sliced White Maple
Clear Plain Sliced Cherry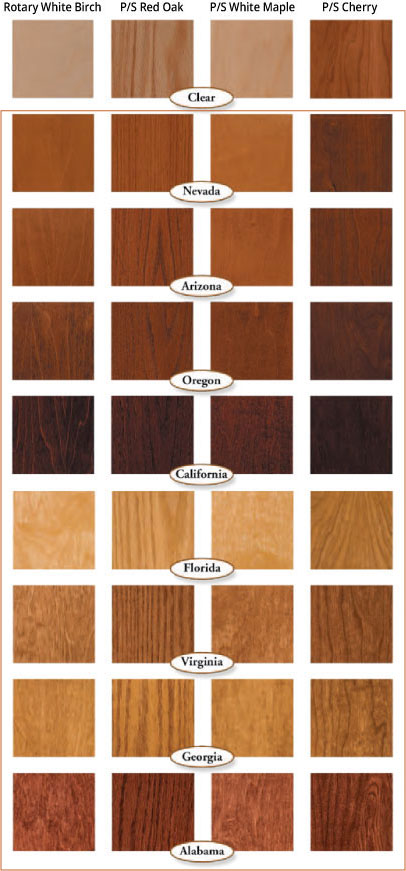 4 Week Lead Time for Special Finishes
These swatch samples are not intended to be used for final color selection, they are merely a display of colors available.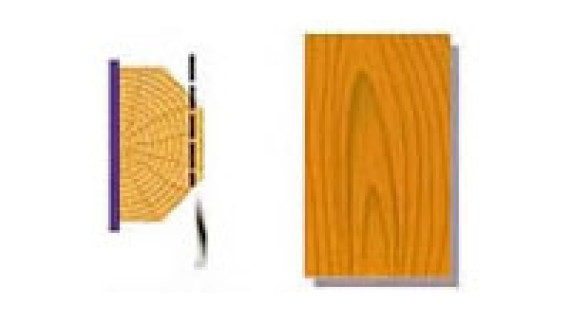 Plain Sliced
Veneer sliced parallel to the pith of the log and approximately tangent to the growth rings to achieve flat cut veneer. Plain sliced veneer can be cut using either a horizontal or vertical slicing machine or by the half round method using a rotary lathe.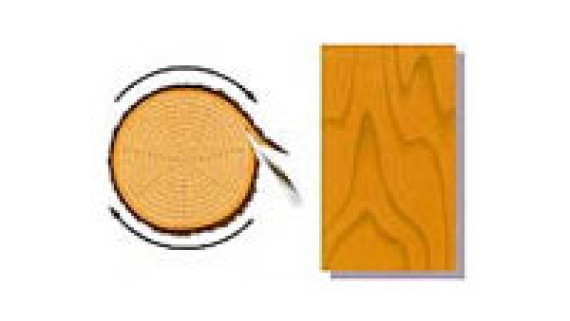 Rotary Cut
The log is placed in a lathe and rotated against a stationary knife. This produces a continuous sheet of veneer, similar to pulling a long sheet off a roll of paper towels. Often a characteristic of this veneer cutting technique is random wild grain.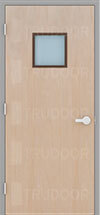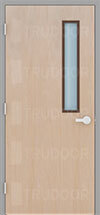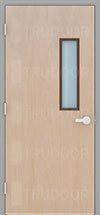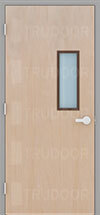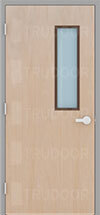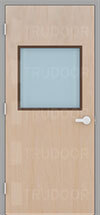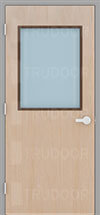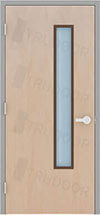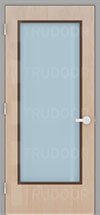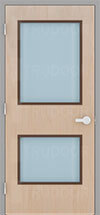 FG2 – Full Glass 2
(2 Lites w/ Integral Rail)