Primed MDF Solid Core Wood Door
Primed MDF flush wood doors are an economical alternative to prefinished wood doors or steel doors and can be used for commercial and institutional applications. Doors are prepped for locks and hinges – can be prepped for other door hardware along with glass lite kits and louvers. MDF doors provide a much smoother surface than natural wood, for easy painting.
1-3/4" Thick, Solid Core Construction
Primed MDF (White) - Ready for Paint
Commercial Quality - Interior Use Only
*includes double bevel, hinge and single bore lock preps
CONFIGURE & GET PRICE
Specifications: 3 Ply Construction. Meets or exceeds industry standards of WDMA I.S.1;
Thickness: 1-3/4" Only
Maximum Sizes: Width – 4'0″ : Length – 8'0″
Faces: MDF Single Ply – Primed White
Core: Particleboard; Meets or Exceeds ANSI A208.1 and CS236-66
Undercut: 3/4″ Standard
Machining: To Specification
Lites and Louvers: To Specification
Fire Rating: Non-Fire-Rated (Optional 20-Minute Fire Label)
Made in the USA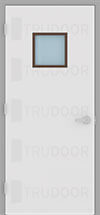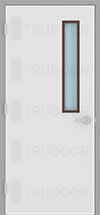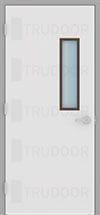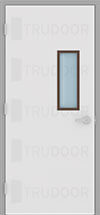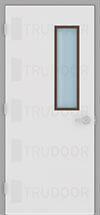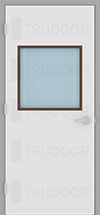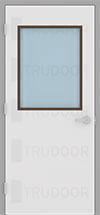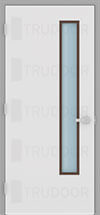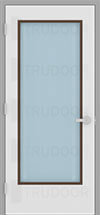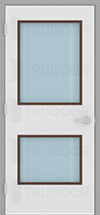 FG2 – Full Glass 2
(2 Lites w/ Integral Rail)
The above drawings are based on 3'0″ x 7'0″ doors.
Placement of all vision lites (except for 12″ x 12″) meet ADA Accessibility Guidelines.
Custom elevations available upon request.