Low Prices on Commercial Doors
for Contractors & Building Owners
Heavy Duty Steel Doors – Starting at $185
Configure your price in no time with our online quote builder!
Doors, Frames & Hardware
Fast Job-Site Delivery
Hassle-Free Ordering
Satisfaction Guaranteed
Low Prices on Commercial Doors
Steel Doors Starting at $185
Save Money
on Commercial Steel Doors, Wood Doors, Fire-Rated Doors, Hollow Metal Doors & Frames!
Durable, insulated core 18-gauge steel doors for interior and exterior use, including custom sizes and doors with glass or louvers.
Solid core wood doors available in various grain and color options, including prefinished birch, oak, maple, cherry and MDF Primed White.
Metal fire doors available with 20, 45, 60, 90 minute and 3 hour labels. UL labeled 'clear' ceramic and wired glass available.


16-gauge steel hollow metal frames for interior and exterior use, including custom sizes and borrowed lite window frames.
Steel vision lite frame kits (door window inserts) available in various sizes with clear tempered, insulated and fire-rated glass options.
Trudoor is a leading online distributor and supplier of Division 8 construction material. We provide contractors, building owners, the handyman and general public with high-quality commercial doors, frames and hardware at wholesale prices. Our easy to use, online quote building tool eliminates confusion and allows you to get quotes quick and easy. If you have any questions, call 1-844-TRUDOOR (844-878-3667). Our commercial door experts are standing by, ready to help.
No Minimum Orders. Nationwide Delivery: Whether you need a single door or material for an entire project, we offer affordable shipping to anywhere in the USA.
Quality: We only provide quality commercial grade hardware and doors, including those from manufacturers that meet the strict guidelines of the Steel Door Institute (SDI).
Unmatched Service: Get unmatched service that only a Family Owned Company can provide.
Trust: We are Better Business Bureau accredited (A+ Rating) and a Distributor Corporate Member of the Door and Hardware Institute.
Experience: We don't only know product numbers, we know the product! And, we know how to properly install the products that we sell. Our sales team has first hand knowledge of how doors are fabricated and installed, as many of our salesmen have 10+ years of field experience. Salesmen with field experience? Yes! And, we take pride in being able to better understand your unique job-site issues and needs. We help you select the correct material to get your job done right, on-time and on-budget! Furthermore, our sales staff is knowledgeable in building, fire and life safety codes.
Also, we offer many resources and guides, such as measuring worksheets and charts, door and frame installation instructions, a hardware finish chart and more, to help you get your job done right.
Learn more about us by visiting our Frequently Asked Questions page.

The type of doors that we supply include hollow metal doors (for exterior and interior use), commercial and industrial steel doors (can also be used for heavy duty residential applications) and solid core wood doors (for interior use). Commercial door frames are offered welded, for blockwalls or KD (knock down) for drywall.
It is common to confuse aluminum for steel. While we do offer steel or metal doors with glass, we DO NOT offer aluminum glass store front doors. Please contact your local glazing or glass contractor for aluminum. We've included some photos above to help you better understand what type of material we supply.
We DO NOT provide Overhead , Roll Up, standard residential or aluminum storefront doors.

TIP: Unsure of whether a door is made from aluminum or steel? Check to see if a magnet sticks to the door. Steel is magnetic, aluminum is not.
Commercial, Industrial and Institutional applications
Here are just some of the types of projects that we supply material for…
Commercial
Office Buildings • Tenant Build Outs • Hotels / Motels • Apartment Buildings • Condominium Buildings • Airports • Shopping Centers • Parking Garages • Retail Stores • Storage Facilities • Restaurants • Banks • Nightclubs / Bars • Theaters
Industrial
Warehouses • Factories • Manufacturing Facilities and Plants
Institutional
Schools / Universities / Educational Facilities • Hospitals / Health Care Facilities • Professional Buildings • Correctional Facilities • Financial Institutions • Government Facilities • Museums • Churches / Places of Worship • Stadiums / Sports Facilities
Heavy Duty or High End Residential
DKS • Steelcraft • Mesker • Hollow Metal Xpress • Timley Prefinished Steel Frames • Doormerica • Cal-Royal • Schlage • Falcon • Hager • Von Durpin • LCN • Norton • Air Louvers • Design Hardware and more.
How to Order Doors Online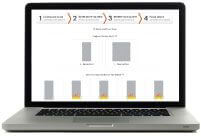 1. BUILD A QUOTE
Use our interactive Quote Builder to configure your request.

2. REVIEW QUOTE
We'll email you a quote, shortly after we receive your request.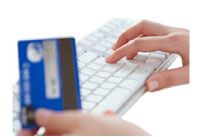 3. PLACE ORDER
Submit payment through our secure payment gateway.
4. RECEIVE MATERIAL
Material is crated and safely delivered, directly to your job site.
Need Help? Call 1-844-TRUDOOR(844-878-3667) | Arizona 623-748-9122